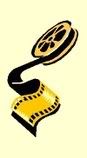 Children of Men
Drama. A futuristic society faces extinction when no children are born and the human race has lost the ability to reproduce. England has descended into chaos, until an iron-handed warden is brought in to institute martial law. The warden's ability to keep order is threatened when a woman finds that she is pregnant ...
Written and directed by Alfonso Cuarón based on the PD James novel
Official Site
Alfonso Cuarón Video Interview
Clerks II
Ten years ago best friends Dante Hicks and Randal Graves were New Jersey mini-mall clerks still slacking off together in their early 20s. Now working in the fast-food universe, Dante and Randal have managed to maintain, and even hone, their in-your-face attitudes, agile skill with vulgarities and unbridled love of screwing the customers
Written and directed by Kevin Smith
Official Site
Kevin Smith Interview 1
Kevin Smith Interview 2
Kevin Smith Interview 3
Kevin Smith Interview 4
Keane
Drama. We first meet William Keane in the Port Authority bus terminal where he is desperately searching for his 6-year-old daughter, who has been missing for months. Repeatedly drawn to the site of the purported abduction, Keane wanders the bus station compulsively going over the events of that fateful day ...
Written and directed by Lodge Kerrigan
Lodge Kerrigan Interview 1
Lodge Kerrigan Interview 2
Eros
A three-part anthology film about love and sexuality: a menage-a-trois between a couple and a young woman on the coast of Tuscany; an advertising executive under enormous pressure at work, who, during visits to his psychiatrist, is pulled to delve into the possible reasons why his stress seems to manifest itself in a recurring erotic dream; and a story of unrequited love about a beautiful, 1960s high-end call girl in an impossible affair with her young tailor.
Part 1 written and directed by Wong Kar Wai, Part 2 by written and directed by Steven Soderbergh, Part 3, Written by Tonino Guerra and directed by Michelangelo Antonioni
Official site
Trust the Man
Romantic Comedy. Rebecca, a successful actress and her Mr. Mom husband, Tom, have two kids, a virtually nonexistent sex life, and a marriage counselor who is too baffled by the pair to offer any real help. Rebecca's slacker younger brother, Tobey, has been dating the exasperated Elaine for eight years but can't seem to commit to getting married and having a family. The status quo is then given a serious jolt.
Writer and directed by Bart Freundlich
Official site
Bart Freundlich Interview 1
Bart Freundlich Interview 2
Rabbit Fever
Mock documentary comedy. The Rabbit is the world's belling-selling vibrator. In the past year alone, millions have been sold all over the globe. Now experts are warning the Rabbit is becoming the new addiction; women who start using often find they simply cannot stop. Rabbit Fever is the first film to follow the trials and tribulations of a group of Rabbit Addicts as they attempt to kick their Rabbit habit.
Written by Stephen Raphael and directed by Ian Denyer
Official site
Stephen Raphael Article